Light the Candle 

The glass centerpiece holds a candle that prompts you to slow down as you begin each day's practice. Light the candle and gather the family around the table to begin. 

Read a Story

Arrange the 12 blocks in the tray surrounding the candle so that they match the image for that day's story. Then read the devotion together.

Have a Conversation 

Each day's reading finishes with a refrain that prompts the family to reflect on the aspects of Jesus' death and resurrection. Was he a servant, a prophet, an outcast… or King?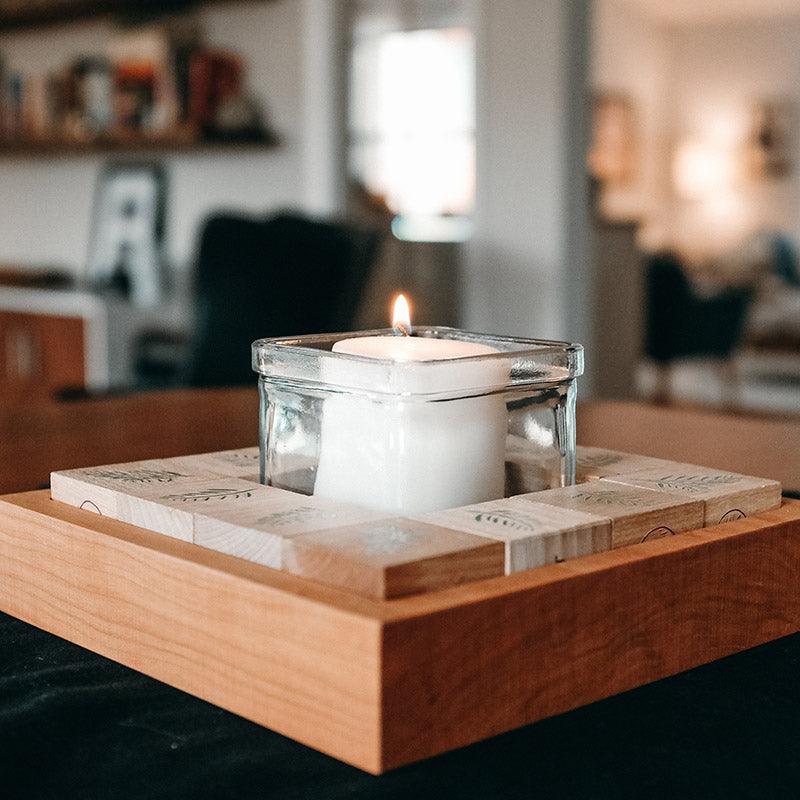 Easter Blocks
Slow down and reflect during Holy Week with this rich and playful tabletop resource.
Twelve blocks. Eight days. One story—the story of the most important week in human history.
Buy Now
Easter Resources
Watch our video on how Easter Blocks work.
Check out some blog posts on slowing down for Easter:
"We love Easter Blocks! It made the season more memorable and tangible for my kids and helped center the week on Christ!"