1. Flip the Box Top

During the week, the lid will prompt you to Create and Cultivate in your daily work. On Sabbath, flip the top as a cue to Stop and Enjoy.

2. Put Your Work Away

Take something that represents your work (or actually allows you to do your work) and place it inside the box. 

3. Read, Pray, Play

Then, enjoy God and each other as you read, pray, and play together, using the resources we have provided.

You're going to love this.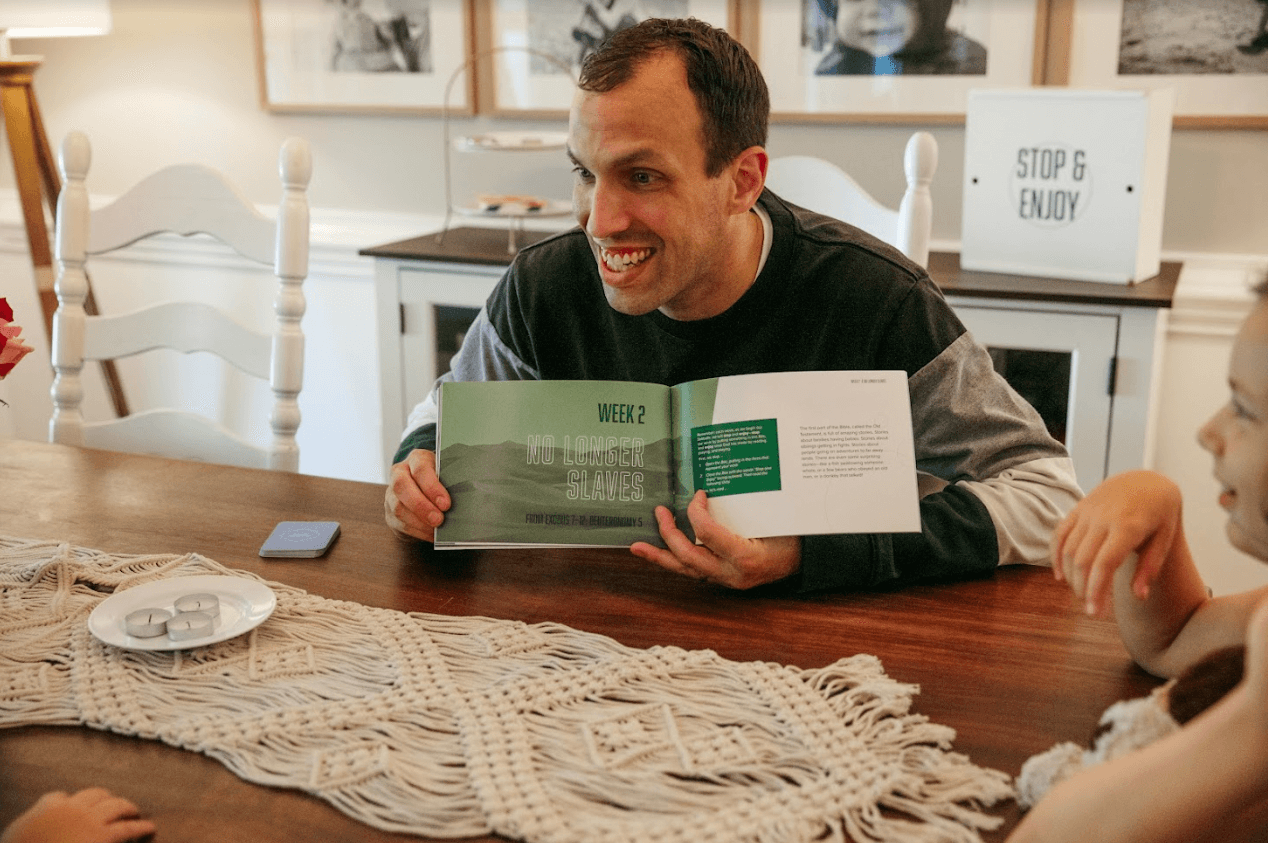 A way to slow down
Sabbath is a special day God set aside for people. A day to rest. A day to worship him. A day to play.
A day to be restored.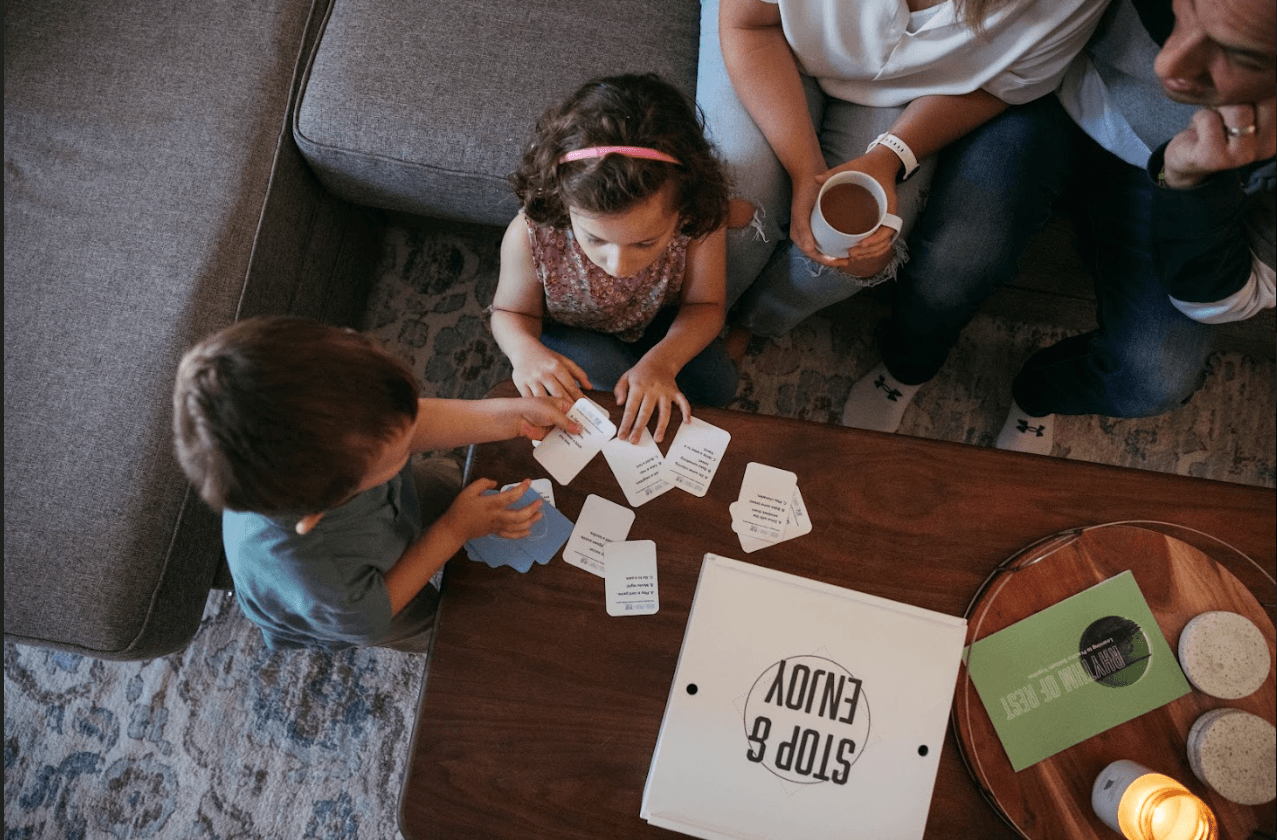 An Invitation to Stop and Enjoy
Our hope is that by using the Family Sabbath Kit, starting a rhythm of rest will feel less like an obligation and more like an invitation.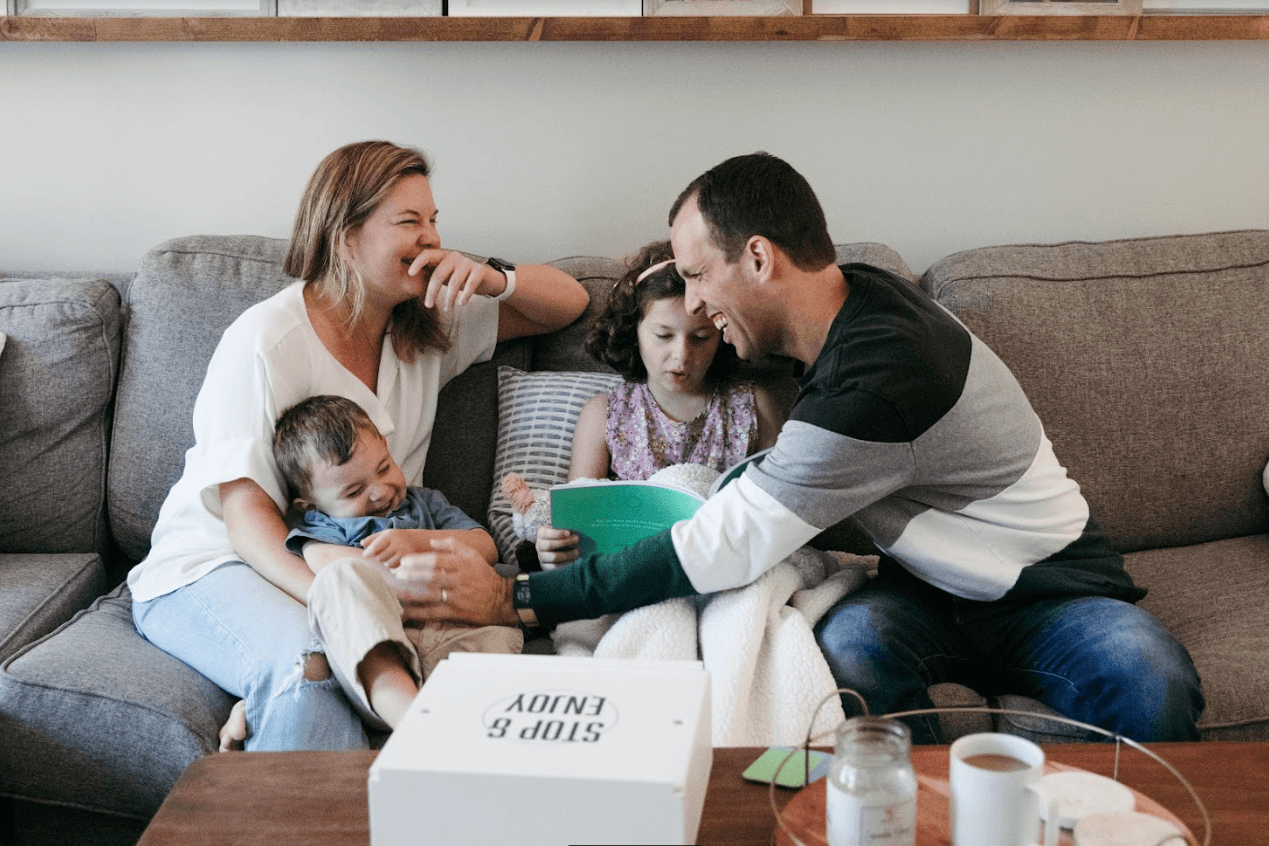 Will you Join Us? 
We know that beginning a Sabbath rhythm (or beginning one again) can be overwhelming. So we've tried to make this as simple as possible.
Sabbath Resources
Watch our video showing how Sabbath Box works.
Check out some blog posts related to Sabbath:
"The Family Sabbath Kit has helped remind me of the heart behind our rhythms of rest and work. It makes our days more joyful!"