1. Stick them on.

We recommend objects like your phone and computer, but opportunities abound!

2. Pray throughout the day.

Sticky Prayers will remind you to pray throughout the day, and the texture even helps you focus as you do so.

3. Try and try again.

We made them removable so you can find the places that work best in your home and life.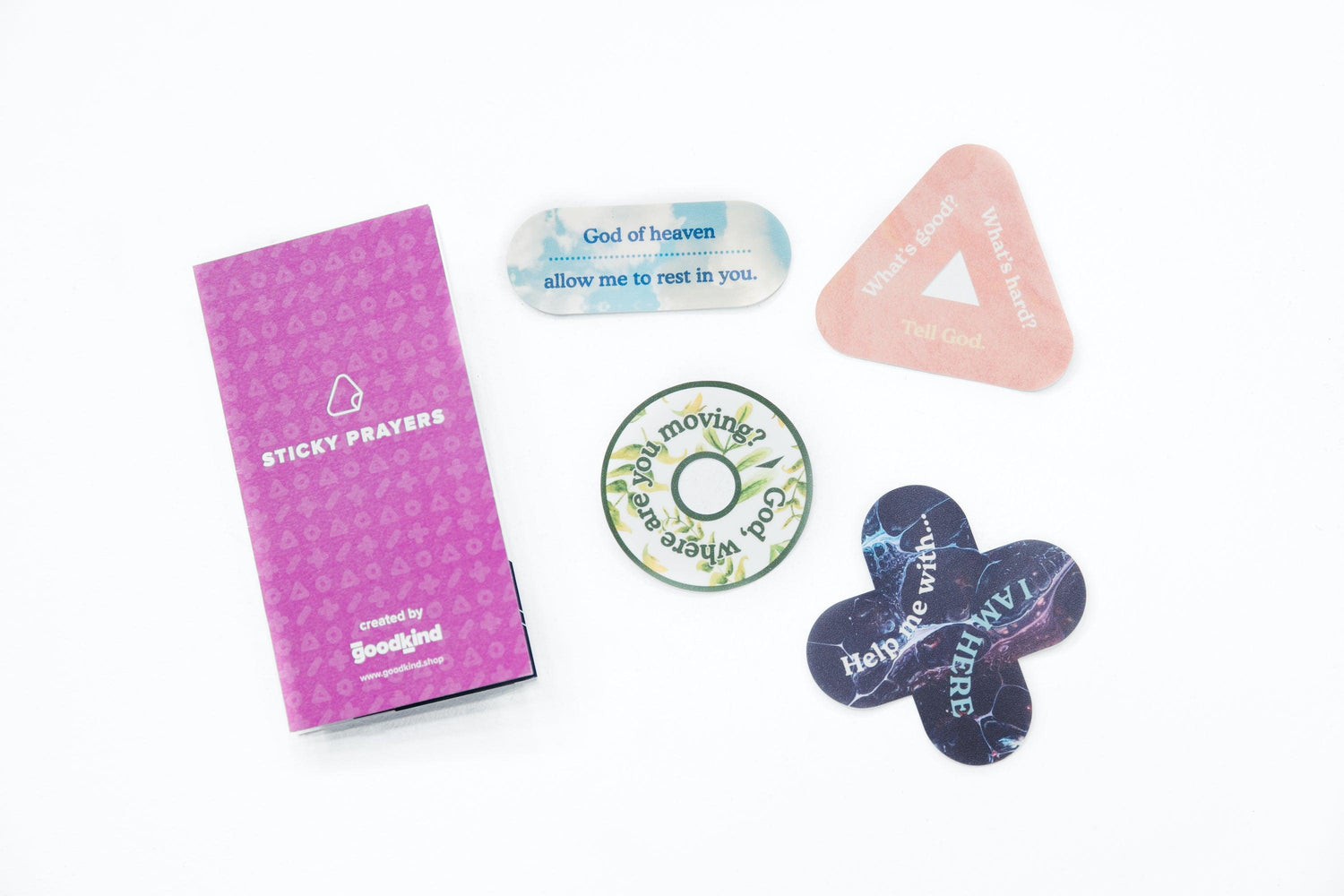 Four types of prayer...
We packed lots of theology into a tiny package, offering you meaningful moments that will accumulate over time into a rich spiritual practice.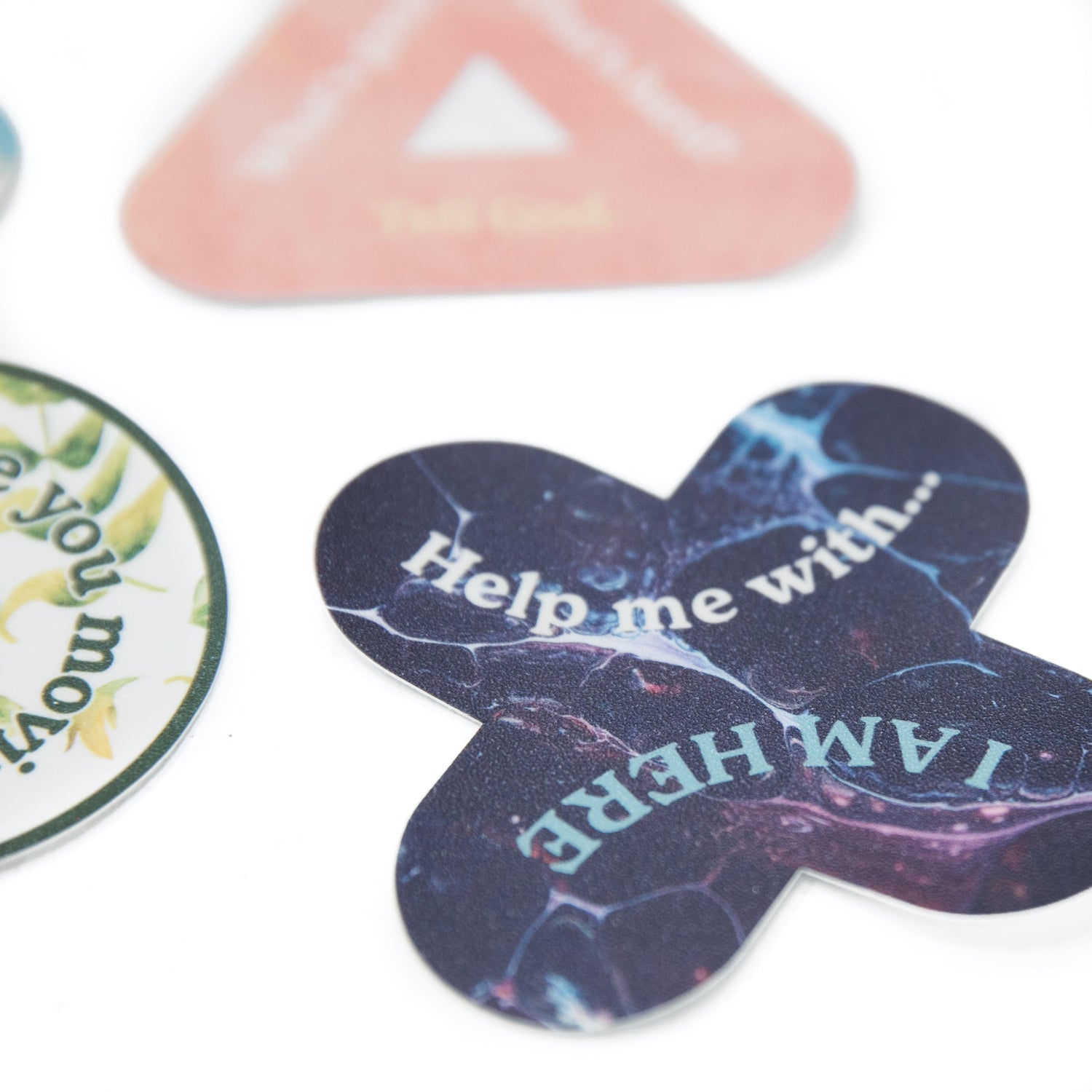 ...that you can actually do.
Sticky Prayers are so simple that anyone can do it. All it takes is a moment and a little intention.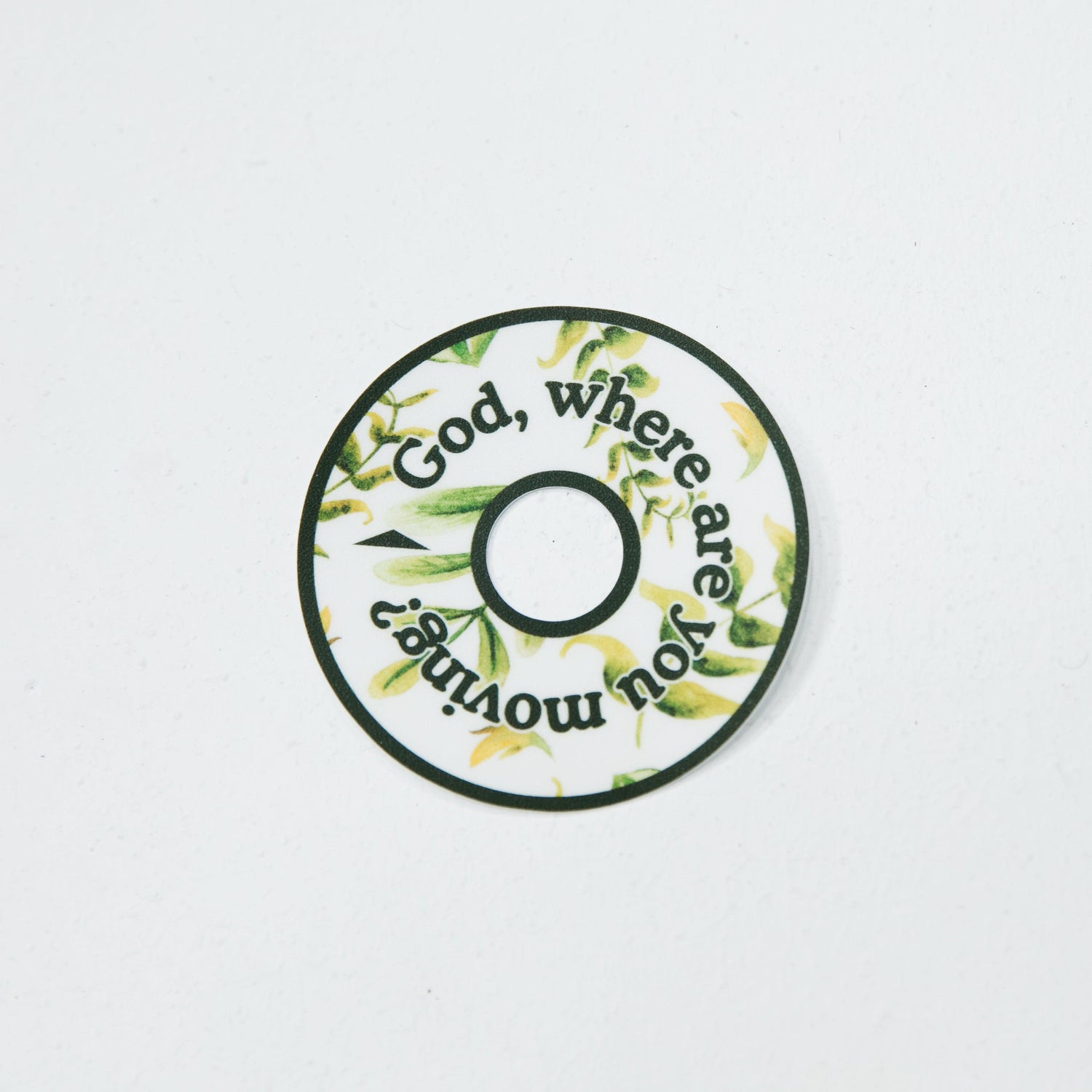 Pray More, and Enjoy It.
Prayer can become something you do more often—and, even, something you begin to love.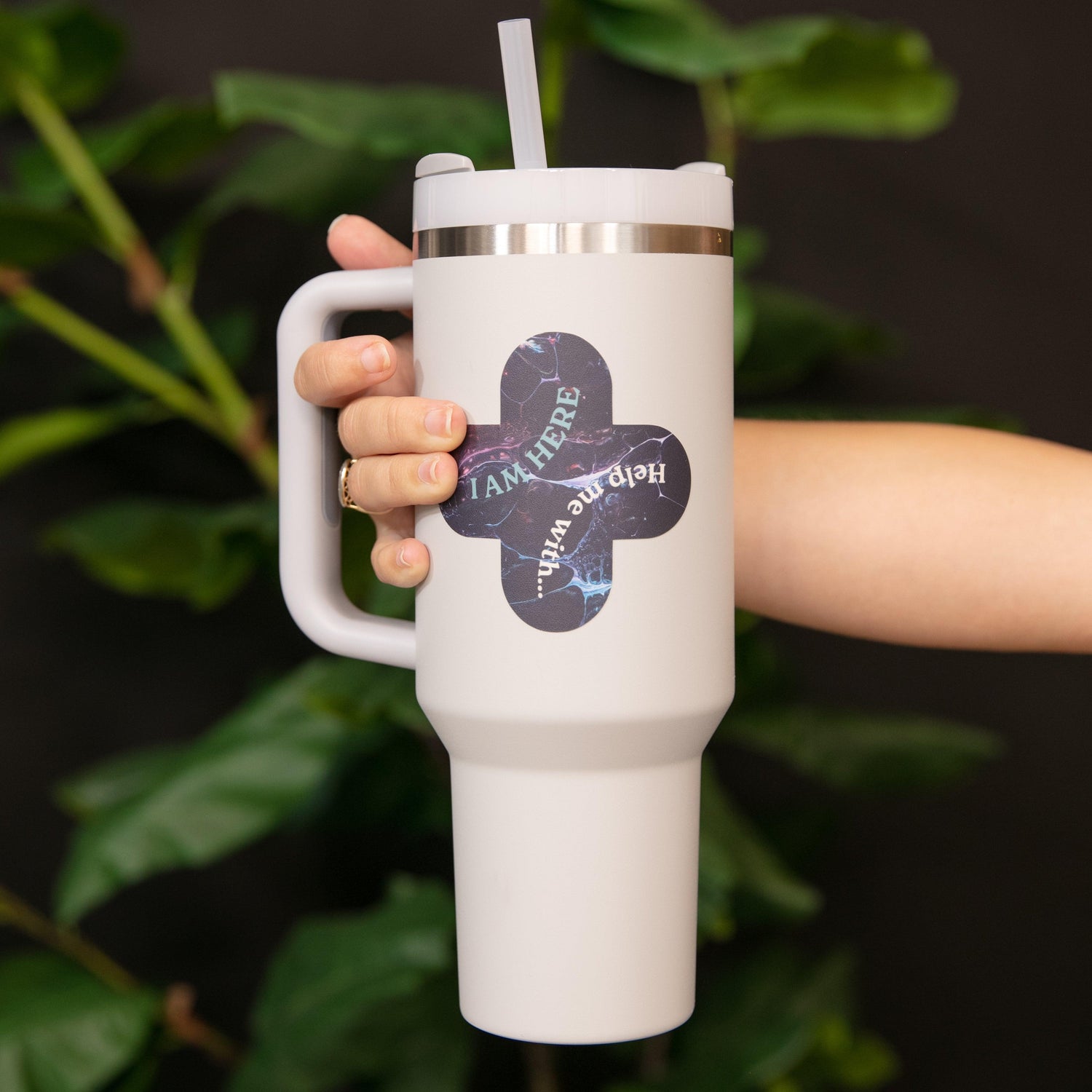 Sticky Prayers Resources
Check out these resources related to cultivating a prayer habit: